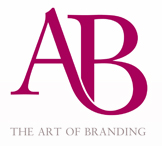 As each case is unique, we structure and manage our programmes to best suit the
individual needs of our clients. There are generally four distinct areas that we cover:
ANALYSIS OF THE BRAND
Marketplace, The Competition, Stakeholder Interviews, Research & Analysis, Communications Audit and Customer Journey.
BRAND ESSENCE
With a clear understanding of the brand goals and positioning, we can create an effective brand, marketing and communications strategy.
CREATIVE DELIVERABLES
We work with our chosen design teams to bring our strategy to life:
» Visual brand identity
» Web-site development
» Marketing and communications materials
» Interior design and fine arts (www.fgbfinearts.com)
GUARDIANSHIP
Implementation, Monitor, Review and Fine-Tune programmes to optimise the potential.